Shocking spike in firefighter mortality rates from cancer
As a recent report found significant overall excess cancer mortality among Scottish firefighters, Features Editor

Lorna King

investigates FIRE has repeatedly reported on the dangers of fire effluents found in soot and smoke, from the physiological, immunological and contaminant monitoring of firefighters and instructors carried out by the University of Brighton and the University of Roehampton that started in 2018, to the University of Central Lancashire's (UCLan) study and toxicity report published in 2020, and subsequent introduction of a nationwide database to assess the link between firefighters and fatal diseases. But it seems this research is not enough to influence a decision on legislation for firefighters in the UK.
On March 25, 2021, the Industrial Injuries Advisory Council (IIAC) published their decision following a comprehensive review of all literature relating to cancer in firefighters and a summary of potential carcinogens to which firefighters may potentially be exposed. The following is a summary of that decision.
Ahead using H3
Bhead using H4
Chead using H5
'There are a large number1 of published studies investigating cancer risk in firefighters2 from many countries. There is consistent evidence that mortality and cancer incidence in firefighters for all cancers considered together do not show any excess risk compared to the general population. Increased risks associated with firefighting for specific cancer sites have been found, but the types of cancer and the magnitude of the risk estimates vary considerably between studies and between countries, study date and length of employment of the firefighters. In addition, the risks are generally less than doubled.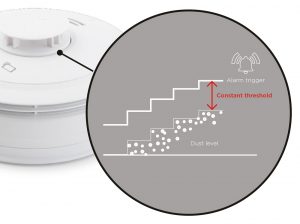 Image caption text – usually smaller and lighter like this: caption text
'Thus, the Council did not find consistent evidence that the risk of any type of cancer is more likely than not to be due to firefighting ie the risk was more than doubled… The Council has therefore decided against recommending prescription for cancer in firefighters, but it remains open to the possibility of reviewing its position as the research evidence base continues to grow'.
With the reasons for this decision in mind, let us fast forward to January 2023; the latest study on this subject, commissioned by the Fire Brigades Union (FBU) and independently carried out by Professor Anna Stec and her team at UCLan, has just been published and reports that: 'Significant overall excess cancer mortality was found for Scottish firefighters compared with the general population'. The study, titled Scottish Firefighters Occupational Cancer and Disease Mortality Rates
the quantity of data, particularly the number of research studies, pointing to a particular conclusion;
its consistency;
'Good quality scientific evidence is needed before prescription can be recommended and before making a decision about prescription IIAC considers:
FBU Response
In response to the publication of the UCLan report, Riccardo la Torre, FBU National Officer, has released the following statement: "This is a study that should horrify fire services and the government. This is about firefighters dying who did not need to. We know that there are clear ways we can make things better for firefighters. We need health surveillance. We need monitoring of exposures. We need legislation that will ensure that affected firefighters are given the compensation they deserve. At the moment we are sorely lacking in all of these areas. It is high time that ends. We cannot lose any more firefighters unnecessarily. Lives are being lost amongst our friends and colleagues and it must stop. We need to catch problems early and mitigate problems early."
List item 1 – Level 1

List item 1 – Level 2 List item 1 – Level 2List item 1 – Level 2 List item 1 – Level 2 List item 1 – Level 2 List item 1 – Level 2 List item 1 – Level 2 List item 1 – Level 2 List item 1 – Level 2 List item 1 – Level 2 List item 1 – Level 2 List item 1 – Level 2 List item 1 – Level 2 List item 1 – Level 2 List item 1 – Level 2 List item 1 – Level 2 List item 1 – Level 2 List item 1 – Level 2 List item 1 – Level 2

List item 2 – Level 1
List item 3 – Level 1
'Possible biases in the research studies are also considered, as well as how to define the qualifying exposure(s) in a practical way that would allow the benefit to be delivered. For the less clear-cut situations, IIAC normally seeks evidence that the "relative risk" ("RR") in a particular job is more than 2'.
| | |
| --- | --- |
| Table head in mid grey cell | Head |
| Table subhead in light grey cell | Subhead |
| Table copy | Table copy |
| Table copy | Table copy |
| Table copy | Table copy |
Professor Anna Stec from UCLan has also voiced concern, stating: "This is the first study of its kind in UK and the research brings to light the wide range of occupational hazards that firefighters face. It's important that firefighters can continue to do their jobs as safely as possible, and the research shows that measures such as health monitoring and reducing exposure from contaminants at the workplace will play an important part in protecting firefighters."
Grenfell Cancer Diagnosis
The Mirror reported that there were fears this may only be the start of a larger problem, because cancer can take up to 25 years to be diagnosed.
The Mirror: "What is out of the ordinary was the length of time we were there… In a standard fire you would be there not more than four hours. When you get to that mark you get a relief crew. But I was at Grenfell for eight hours, twice as long as I should have been."
The IIAC informed me that they will be discussing the latest report from UCLan in their next meeting of the research working group. The minutes of all their meetings are published on their website for the public to view, so I will be checking regularly for the outcome of their discussions on this particularly hot topic.
https://www.uclan.ac.uk/news/firefighter-mortality-rate
References go here – These are currently set at 80% text size and they can be a few lines long they can be a few lines long they can be a few lines long they can be a few lines long
References go here – These are currently set at 80% text size and they can be a few lines long they can be a few lines long they can be a few lines long they can be a few lines long