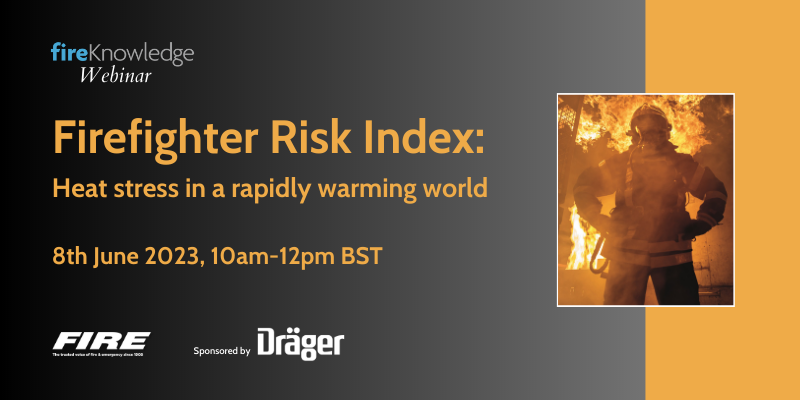 Firefighter Risk Index: Heat stress in a rapidly warming world
Body text: Improving firefighter safety is a movement and ongoing commitment to improve public safety, ensuring frontline responders are able to respond safely and effectively. This webinar presents the first step towards capturing the wide range of risks, identifying areas for improvement and making recommendations to enhance firefighter safety, health and wellbeing.
Excellence in Fire & Emergency Awards 2023
The Excellence in Fire and Emergency Awards recognise and celebrate the achievements of the fire and emergency services.
FIRE magazine is delighted to present the ninth annual Excellence in Fire & Emergency Awards on Friday 1st December 2023 at One Great George Street, London.