Fire Fighters Charity and FIRE AID car wash weekend
The Fire Fighters Charity and FIRE AID join forces for car wash weekend to support UK and Ukraine firefighters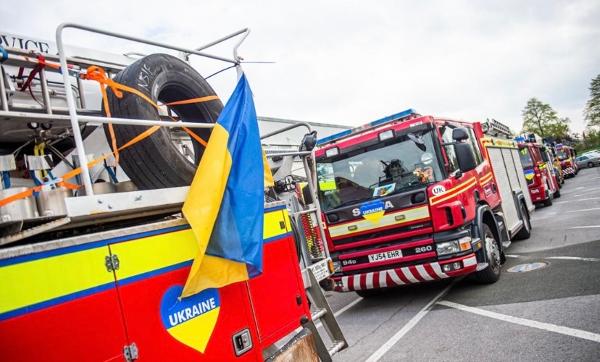 The charities are calling on fire stations across the UK to take part in the national car wash event on the weekend of 30 September to 1 October.
All money donated across the weekend by car owning members of the public will be split between The Fire Fighters Charity and FIRE AID, with the latter then using the funds to offer residential rehabilitation opportunities at The Fire Fighters Charity's specialist centres for 12 Ukrainian firefighters and their families.
The Fire Fighters Charity supports serving and retired fire and rescue service personnel, their dependants and other eligible members of the UK fire services community, throughout their lives, helping them to live happier and healthier.
Dr. Jill Tolfrey, Chief Executive of The Fire Fighters Charity, said of the unique weekend: "We are delighted to partner with FIRE AID to support the health and wellbeing of Ukrainian firefighters, who are facing unprecedented challenges in cities and communities across the country in the face of the devastating war."
Andrew Ledgerton-Lynch OBE, Trustee of FIRE AID, commented: "FIRE AID is pleased to partner with The Fire Fighters Charity on this ground-breaking project. FIRE AID was instrumental in bringing together UK fire and rescue services and the wider fire sector to donate 86 fire appliances and thousands of pieces of essential fire and rescue equipment to Ukraine. This latest initiative shows what the fire community does best – uniting to make a difference for colleagues and their families who are in need."
To find out more about the special weekend and to register your car wash, click here.