Unblur
West Midlands Fire Service (WMFS) will roll out Unblurs digital incident command software across its Birmingham City fire stations after completing an initial six -month trial to validate proof of concept.
Unblurs IRIS Core system will now be phased in across 2 more service areas (Birmingham North and South) in the coming months, transforming incident management and command with enhanced situational awareness, firefighter safety and learning.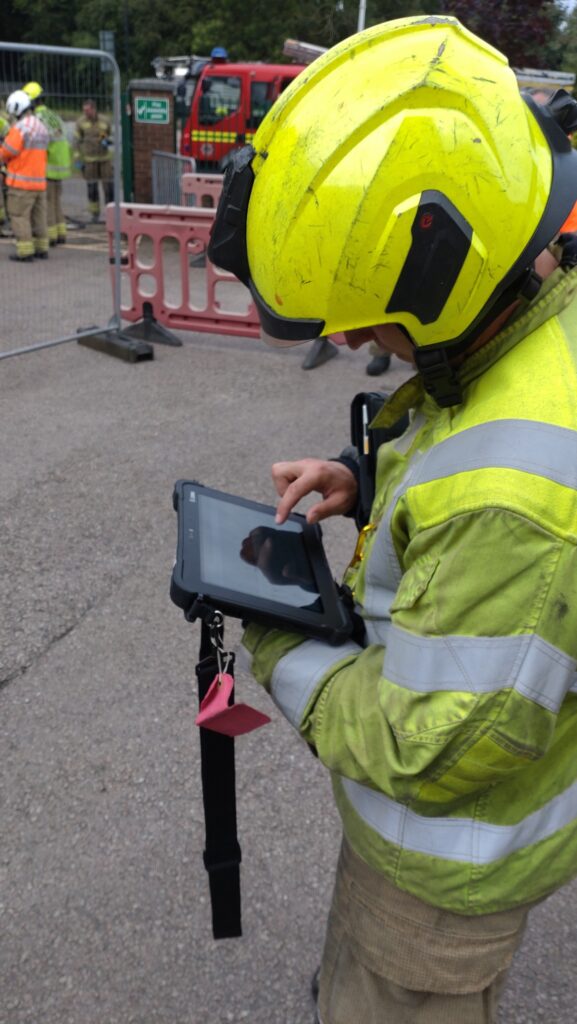 The proof-of-concept trial was run in the Coventry & Solihull Command area, covering five stations, and then extended to the Birmingham City fire stations.  IRIS Core is fully integrated with WMFS IT systems, including its command and control, mobilisation system, and water hydrants data. Throughout that time the team at Unblur worked closely with officers and firefighters at WMFS to ensure a smooth and effective implementation of the system, underpinned up by robust testing.
Unblurs IRIS Core manages all the incoming data at scene so commanders are presented with the correct information, in the right format and at the right time, to speed up time to task and achieve objectives quicker. It provides complete real time situational awareness from rich data without overwhelming the officers with information, allowing them to focus quickly on key priorities and decisions in a rapidly changing environment.
This optimises the command flow for better decisions to achieve improve outcomes and enhance post incident review and operational learning.
Paul Dunnell of West Midlands Fire Service said:
"Throughout the trial period we have been impressed with the functionality and ease of use of the IRIS Core system. The process of trial and test has been extensive and incredibly robust, with the team at Unblur working closely with us throughout to ensure that any challenges along the way were quickly overcome.
"The new system will significantly enhance our operational response and increase protection of our firefighters with improved situational awareness and critical analysis of real time data and risks.
"We look forward now to working with Unblur to implement the solution across the wider service in a managed roll out programme."
Alfonso Zamarro, CEO and Co-founder of Unblur said:
"We are delighted that WMFS will now implement our IRIS Core solution across the Birmingham city area after working together throughout the trial and testing process. The hard work will continue as we undertake the implementation programme over the coming months.
"At Unblur, we understand the need for a communication bridge between all the resources deployed on the incident ground and command centres. Firefighters in WMFS will now benefit from technology that provides real time situational awareness that can be shared across all responding agencies. The system's GPS tracking delivers up to the second information on personnel and asset location across the incident ground. It also provides a JESIP dashboard to support quick and effective information sharing and decision making while capturing everything as a decision log."
The roll out will be complemented by deploying new Zebra Technologies devices to support the IRIS Tactics app. Incident commanders will use devices to run IRIS Tactics giving risk mapping, streaming body cameras and GPS tracking.