UK Fire & Rescue Services to assist with search and rescue effort following devastating earthquake in Morocco
A 60-strong contingent from the UK's Fire and Rescue Services has been deployed to Morocco following the devastating earthquake.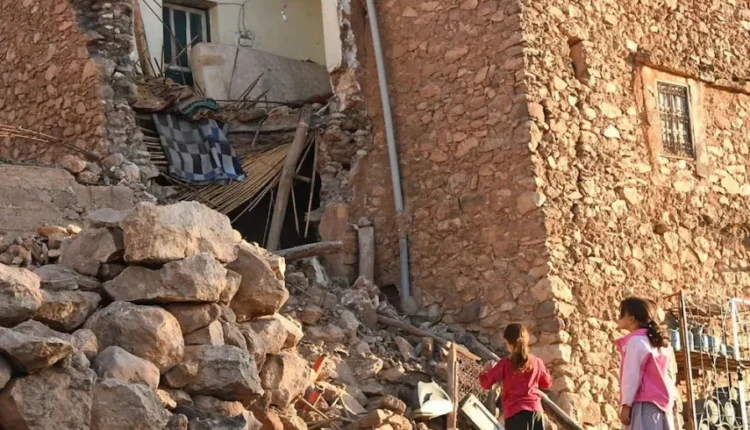 Those fire services are Cheshire, Essex, Greater Manchester, Hampshire, Kent, Lancashire, Leicestershire, Lincolnshire, London, Mid and West Wales, Merseyside, Scotland, South Wales and West Midlands.
Four specialist search and rescue dogs have also been deployed.
UKISAR is part of the National Fire Chiefs Council's (NFCC) National Resilience Work and is on permanent standby to mobilise and assist when requested by disaster-affected countries.
National Fire Chiefs Council Chair, Mark Hardingham, said:
"The thoughts of the UK's fire and rescue services are with all those affected by the devastating earthquake in Morocco.
"A team of specially trained firefighters and medics from the UK has been deployed to assist following a request from the Moroccan government to the British government.
"They will be providing specialist technical support where it is needed most to save lives and support local emergency service teams".
For further information, please contact [email protected]
Further information about UKISAR
The UKISAR team responds primarily to overseas urban search and rescue emergencies on behalf of the UK.
Any UKISAR team deployed is self-sufficient upon arrival and provides its own food, water, shelter, sanitation, communications and all necessary equipment to undertake search and rescue operations for up to 14 days. This is to ensure no additional burden is placed upon a country already suffering demands on its resources following a sudden onset disaster.
All UKISAR staff are trained to use specialist kit and the equipment being taken will ensure the team has the ability and capacity to lift, cut and remove concrete and rubble from collapsed structures.
Previous deployments include Iraq, Turkey, Algeria, Pakistan, India, Iran, Mozambique, Indonesia, Haiti, New Zealand, Japan, Bosnia, Nepal – and most recently, the earthquake in Turkey and Syria in February.
Photo courtesy of West Midlands Fire and Rescue Service